The town of Crown King is host to some great upcoming events….. The 110th Birthday Party for the General Store is Saturday, August 30th. Join the Crown King Historical Society as they celebrate the anniversary of the Historic General Store. The CKHS Museum will be open Noon till 4 pm, Free Admission! The CKHS will [...]
Continue Reading

→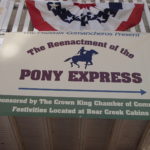 Crown King Hosts the Phoenix Jaycees Comancheros on their ride to Prescott Rodeo
Thursday, July 3rd, Crown King welcomed the Pony Express to our town. The Trail Boss, Dan Cole, and his Comancheros were greeted with a cold beer at the Crown King Saloon. After cooling down from their [...]
Continue Reading

→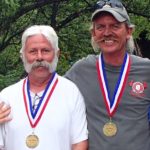 Fourth of July Weekend Crown King Style!
Thanks to everyone who joined us for the 1st Annual Corn Hole Challenge benefiting the Crown King Fire Department. With your help the event  raised $260 for the CKFD.   I hope you enjoy the photo slide show of this first annual event in CK. [...]
Continue Reading

→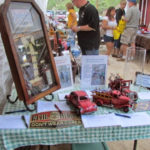 The 8th Annual Wine in the Pines 2014 was a huge success!
This year's Wine in the Pines raised over $5,100 for The Child Crisis Center in the valley, and $600 for the local Crown King Fire Department. Thank you to everyone who volunteered, donated raffle items and attended the 8th [...]
Continue Reading

→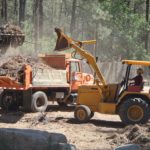 Saturday, June 14th, the residents and cabin owners joined forces to eliminate brush and helped create defensible space in the town of Crown King. During the past few weeks, owners have cleared brush around their cabins and piled the slash along their roads for the annual CK Fire Dept Fuels Clean Up Day. The Crown [...]
Continue Reading

→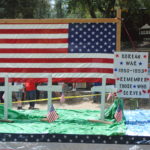 Happy Memorial Day from Crown King! Each year our parade is led by Veterans of every branch of the Military. We remember all the Military troops who served bravely & paid the ultimate price for our Freedom. Thank you to all who served our great country and their families for the sacrifices they made [...]
Continue Reading

→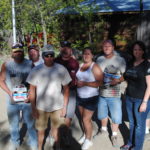 Crown King Saloon hosted the Annual Spring Horseshoe Pitch on Saturday, May 10th. Twenty Eight teams entered to win this year's tournament and enjoy a beautiful spring day in Crown King. The pitching and the beer drinking began at 11:00am. The CK Saloon prepared six pits for the tournament which kept their announcer, Richard Button, [...]
Continue Reading

→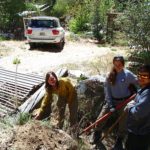 Volunteers & Community Members Supported the Culvert Clean-out on Weds April 23rd.  Below is a message from Chuck Bolle and the CK Road Maintenance Association…. Thanks to Chuck and Linda Bolle for hosting the potluck following the project.
"The culvert cleanout effort went very well, weather was perfect and the crews were enthusiastic – [...]
Continue Reading

→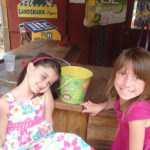 We hope you and your family enjoy a Happy and Blessed Easter. Crown King's Easter Sunday celebrations began at 6am at Vista Point on the Crown King Road. Pastor, Tony Nelson, presided over the Easter Services with a spectacular sunrise behind him. Tony, the Pastor of the Crown King Community Church, led the congregation in [...]
Continue Reading

→
The Crown King Saloon hosted its Annual Spring Chili Cook-Off on Saturday, April 12th. This year's contestants brought out a variety of unique and tasty pots of chili for the guests to sample. Judging was performed by eight tasters, who all agreed they had a hard time choosing the winner.
Click Image to Order Your Fudge!!

Real Estate

Weather

Weather for Crown King
Today
Monday
Tuesday

Thunderstorm

90°/63°

Clear

90°/63°

Clear

95°/64°

Sign Up For Email List

Arizona Emergency Bulletin System

Scroll to find info on Gladiator Fire