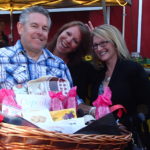 The 9th Annual Wine in the Pines at the Crown King Saloon, benefiting the Child Crisis Center, was one for the record book! We raised $6,700 for the Child Crisis Center while having a wonderful evening in the pines! Many thanks to all the volunteers, donors and guests who helped to make the event […]
Continue Reading

→
Crown King honors our fallen heroes and all Military Veterans On Sunday, May 24th, Main Street was bustling with unique floats and excited spectators! If you have never been to Crown King for a parade, you have missed a real treat! The Memorial Day Parade is lead off by Crown King's resident Veterans and the […]
Continue Reading

→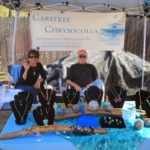 On Saturday, April 18th, the side yard of  the CK Saloon was transformed to an Art & Music Festival. Guests were treated to the musical talents of All Strinz Considered while they shopped the vendors and sampled wines. Barb Henderson organized this event which included a photo contest & a Shoot-Out. Funds raised were donated […]
Continue Reading

→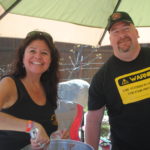 Saturday, April 11th, the Historic Crown King Saloon hosted the 10th Annual Spring Chili Cook-Off. It was no surprise that lots of chili lovers braved the dusty trail to sample fine chili and cold beers. There were 13 entries this year, all of which were delicious! The judges complained that they had difficulty choosing […]
Continue Reading

→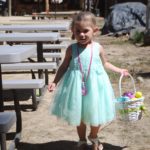 Easter Sunday 2015 was extra special if you were in Crown King. The day began at the Sunrise Service hosted by the local pastor, Tony Nelson from the Crown King Community Church. The congregation was treated to a non-denominational service while the sun peaked over the horizon. After Sunrise Service, the town was invited […]
Continue Reading

→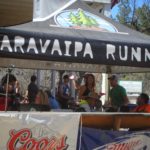 On March 28th, 2015, The Aravaipa Runners hosted the 24th Running of the Crown King Scramble 50K !
The classic 50K footrace from Lake Pleasant to Crown King Saloon took the runners from the desert to the tall pines. There were 250 participants this year. The fastest runner completed the treacherous track […]
Continue Reading

→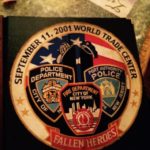 Our CK Volunteer Fire Department was recently privilaged to join other First Responders across the nation to honor the Fallen Heroes of 9/11. Longtime friend of our town, Dane Briggs, offered to post a patch for our fire department at the famous O'Hara's Pub near Ground Zero in NYC. On a recent trip to New […]
Continue Reading

→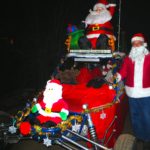 Saturday, December 6th, Santa arrived at the Crown King Saloon! Hitching a ride on the CK Fire Dept Truck, Santa found his way to the Saloon to hear the Christmas wishes of all the boys and girls. A few big kids got in on the act as well. Thanks to all the folks who decorated […]
Continue Reading

→
Hundreds of seasoned trail-riders were welcomed at the Crown King Fire Dept on Saturday, November 8th.
The Arizona Trailriders Association sponsored their annual fall ride for over 200 devoted trail riders. This year's voyage brought riders to Crown King from Wickenburg. After a much deserved rest and a hearty lunch, the riders […]
Continue Reading

→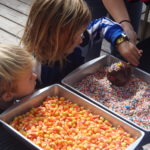 The Crown King Historical Society hosted the 9th Annual Apple Festival on Sat Oct 18th. Discount Tire Company was the corporate sponsor of the 2014 Apple Festival. Discount Tire Co generously donated to the CK Historical Society for the second year in a row, helping to make this year's event a huge success. […]
Continue Reading

→
Click Image to Order Your Fudge!!

Real Estate

Weather

Weather for Crown King
Today
Wednesday
Thursday

Partly Cloudy

99°/72°

Clear

101°/73°

Partly Cloudy

101°/74°

Sign Up For Email List

Arizona Emergency Bulletin System

Scroll to find info on Gladiator Fire