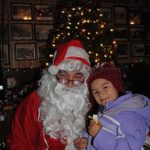 The Crown King Fire Department invites you to join them at their Annual Soup Kitchen & Christmas Cheer Open House on Dec 7th at 5PM till ??? Enjoy free soup, chili, goodies & hot beverages before the Christmas Light Parade. After the light parade, stop by the CK [...]
Continue Reading

→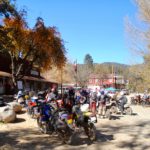 Good Food and Fun Trails!
October 26th, 2013 was the Annual 'Howlin' at the Moon' trail ride for over 220 motorcycle trail riding enthusiasts. For the third time in the past five years, the Arizona Trail Riders selected Crown King for their lunch destination. The Crown King Fire Department furnished [...]
Continue Reading

→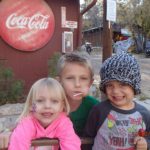 APPLE FESTIVAL WAS THE BEST EVER!
Thanks to the Crown King Historical Society and this year's Committee Chairwoman, Tammy Sidles, the 2013 Apple Festival was Awesome! The day started off with an Apple Pancake breakfast at Megan's Doozy's Bakery, including her newest creation of apple bacon pancakes [...]
Continue Reading

→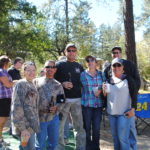 They Are Keeping Things Heated Up at the Historic Crown King Saloon!
Saturday, October 5th, The 29th Annual Fall Chili Cook-Off was hosted by the Crown King Saloon. This year the entries were exceptional and the crowd was fired up! Judging this year's chili contestants was harder than ever. Thanks to [...]
Continue Reading

→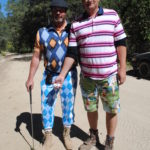 There is no better way to spend a Fall Day than in Crown King!
The weekend following the CK Fire Dept Auction, our town played host to one of the most unique golf tournaments ever imagined! The nine hole course treated golfers to some of the most rugged terrain [...]
Continue Reading

→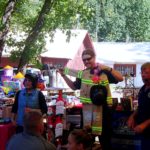 This year's CK Fire Dept Auction/Dinner~Dance was the biggest to date! There were lots of great donations & record attendance on Saturday, Sept 21st. Chief Lombardo & his Firefighters, along with countless Volunteers, worked hard to make this year's fundraiser the best ever.
The bidders showed their affection for [...]
Continue Reading

→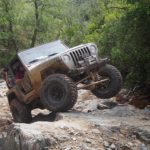 Thanks to all the Jeep-ers who traveled the 'Back Road' to Crown King on Saturday August 31st! Your event was a huge boost to our town's economy. The local businesses very much appreciate your continued support of our little town. We hope all 160 of the Jeeps who set out on [...]
Continue Reading

→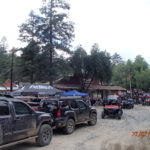 The AZ Krawlers Annual" Krawl to the King", Sat July 27th, was a huge boost to the local economy! Thanks so much to all the organizers and sponsors for your continued support of our community and local businesses. It was great to see the 70+ Jeeps & [...]
Continue Reading

→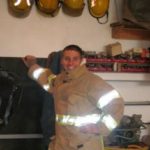 Chief Lombardo and his crew are offering the community an opportunity to remember one of Crown King Fire Dept former crew members, Anthony Rose, who served with CKFD 2008 through 2012. This will be a time to share photos and memories of Anthony during his time in Crown King.  The entire [...]
Continue Reading

→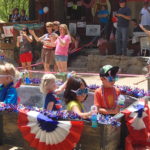 CROWN KING COMMEMORATES MEMORIAL DAY IN STYLE!
Crown King honored our Fallen Soldiers and all Veterans at the Annual Memorial Day Parade. Our local Veterans, from WWII till today, led the parade. Veterans were treated to a Free Ice Cream Cone at the General Store to show our appreciation. [...]
Continue Reading

→
Click Image to Order Your Fudge!!

Weather

Weather for Crown King
Today
Monday
Tuesday

Chance of Snow

43°/23°

Clear

43°/16°

Clear

46°/23°

Sign Up For Email List

Arizona Emergency Bulletin System

Scroll to find info on Gladiator Fire